Jual OWC Express USB 3.0
OWC Express USB 3.0
Pocket-sized USB bus powered ventilated enclosure
for a 2.5″ Serial ATA (SATA) I/II/III hard drive or SSD
offering the ultimate combination of style and
value in portable data storage and backup.
One Year Warranty
Out of stock
Jual OWC Express USB 3.0
Express your digital life with style, convenience, and value!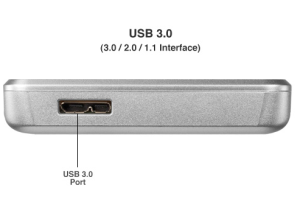 The 2 oz., pocket-sized OWC Express USB 3.0 Enclosure offers bus powered* personal storage performance in an ultra-portable design.
With no AC adapter needed, a USB connecting cable and carrying sleeve included, and compatibility with Macs and PCs, the OWC Express puts your music, photos, and personal data in the fast lane.Whether you want to retask an existing drive following an internal upgrade or you want to add a brand new drive and DIY with one of our Value Priced Kit Bundles, the OWC Express can meet all your storage needs.
Jual OWC Express USB 3.0